Take your 'rents to: The Starlight Room
Enjoy a classy cocktail high above the hustle and bustle of Union Square. An old world vibe, swanky leather booths and tinkly piano music is a match made in heaven for your travel-weary folks. And, if your parents hail from a small town in the Midwest, make sure to bring them back on Sunday for the drag brunch. Truly a San Francisco treat!
Take Gamma and Pop-Pop to: Buena Vista
The famous Irish Whiskey at the Buena Vista is just what your elderly relatives need to keep them peppy while seeing the sights. It's historical (so it counts as a destination) and it is conveniently located within view of cable cars, Alcatraz and other touristy things you don't actually want to do for the millionth time.
Take your rowdy cousins to: Li Po Lounge
Wander through the mysterious alleyways of San Francisco Chinatown until you find yourself at Li Po's. Buy your cousins the first round of Chinese Mai Tais and watch the evening unfold into a proper familial bacchanalia. This potent myriad of high-proof liquors masked by pineapple juice will go down easy, and prepare the group for some karaoke at Bow Bow Cocktail Lounge down the way.
Take your snooty cousins to: Zeitgeist
San Francisco's "No. 1 Beer Garden" offers a charm that just can't be duplicated. Bring a light sweater, snag a picnic bench outside, and feast on pitchers of beer and tamales from the Tamale Lady. A great place for people watching and gratuitous day drinking, make sure that your cousins know to have their ID's ready (in case they missed the sign). And if you're trying to kill last night's buzz and start anew, Zeitgeist is known for their killer bloody marys.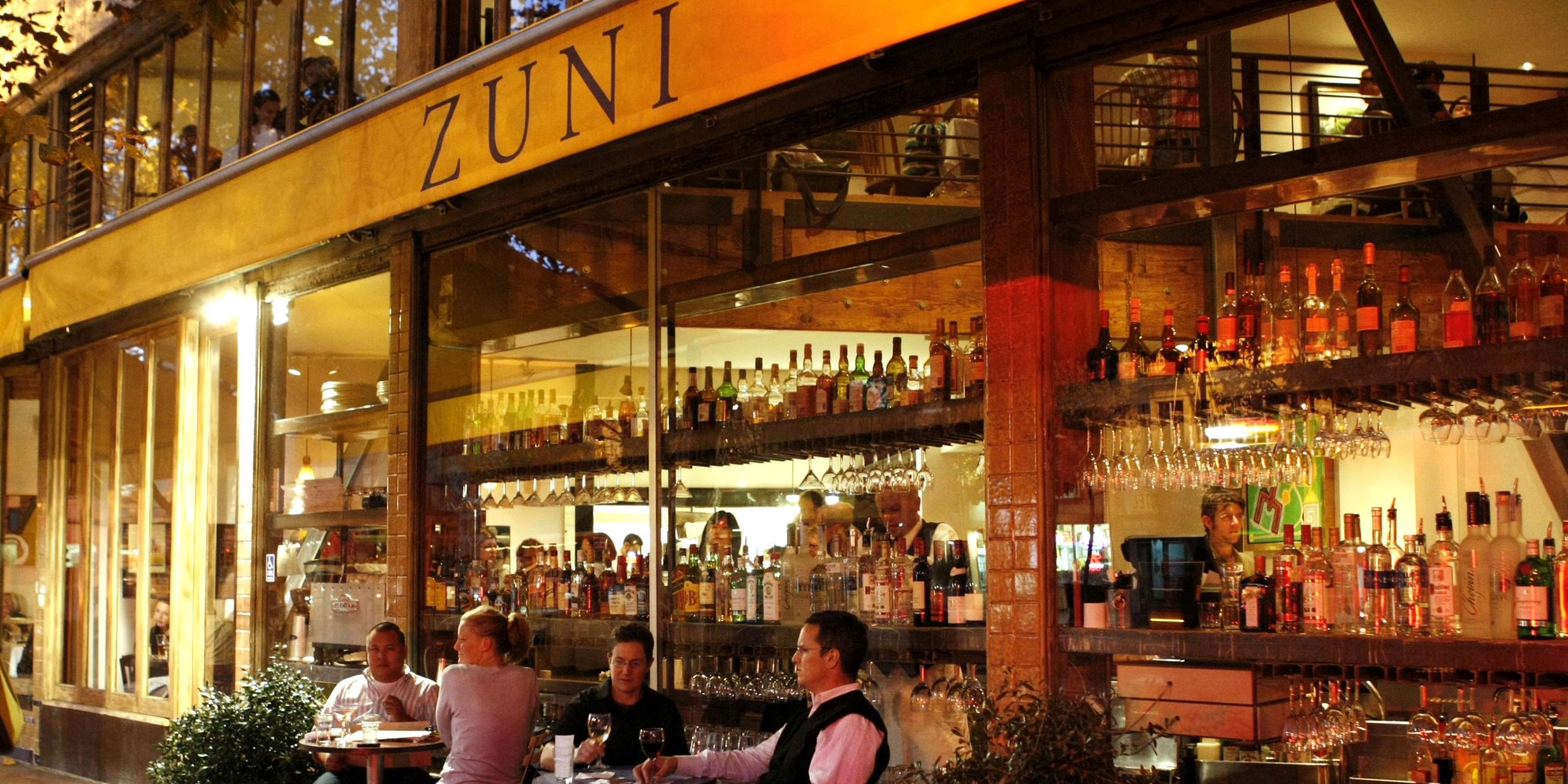 Take your entire hungover family to: Zuni Cafe
Shake off last night's festivities with a Balsamic Bloody Mary from Zuni Cafe. The serene environment and healing morning cocktails at Zuni will please a crowd in any state. Follow with oysters, roast chicken and a hamburger with Zuni pickles. Leave Zuni Cafe shiny and new, familial bond intact.